SEO Pricing Models Explained
Determining the cost of SEO can be a real problem for many . While the cost should not be the deciding factor in choosing an SEO agency, it is still important nonetheless. Comparing costs can be difficult as well with some prices being quoted at an hourly rate, one off prices for a project or monthly retainer contract prices, through to pay on performance structures (which are only applicable to PPC in all honesty due to the huge amount of factors in the other seo areas).
SEO Leaders have conducted this study and discovered that SEO prices range from as little as £20 per hour to over £250 per hour for a large seo agency in London.
Monthly contract prices range from as little as £199 per month through to a £5000 and upwards. The median pricing we found was around £2000 per month which for a cheap (relatively) agency would bring you about 33 hours of professional SEO services (based on a cost of £60 per hour).
SEO pay on performance is another method of payment used mainly in the Pay per click area. This is prices on a pre determined level of results that could be an increase in product sales, or levels of new customer signups and so on.
These examples may help to outline why the question of 'how much does SEO cost' is not an easy question to answer, because it depends on the quality of the service as much as what the services proposes to offer.
SEO Pricing Structures
In order to understand SEO prices you need to understand the variety of pricing models that proper agencies or freelancers use. These can vary between an hourly rate to single project prices and your financing may determine your most suited type of provider.
Hourly Rates
This is most common among freelancers, single owner and operator SEO companies and small/medium SEO agencies. The benefits of an hourly rate allows for greater amounts of flexibility in financing a project for smaller businesses and also greater flexibility on the work done on a project (eg/ working to a budget of XX hours and get as much as possible done in key areas).
Fixed Retainer
This pricing model involves a set cost for SEO over an agreed contract length. This is usually based on an hourly rate and a set number of hours per month. Small local SEO packages may run from around £299 to £499 a month, with other common SEO amounts running from £999 to upwards of £10k per month for larger projects. This is usually for a minimum of 6 months due to the time intensive setups needed for professional SEO or digital marketing projects. Additionally, results in SEO projects are only reliably measured in 3-6 months and upwards in some more competitive markets so this pricing model keeps that fact in mind. It is used most commonly used in mid size and larger SEO agencies but is also becoming widely used in smaller agencies due to the complexity and time intensive requirements of a quality SEO campaign.
Project Cost Model
Another pricing model that is mostly used by mid size and large size agencies. It works by defining the projects scope prior to starting it and creating single work elements with a fixed cost (or multiple elements with a fixed cost assigned to each). Generally this will use a day rate or hourly rate which factors in the agencies operational costs (software developer and service costs, staff costs etc) plus their profit margin; more complex factors are often arrived at in the agency calculating their rate, for example the clients size and potential for providing other ongoing work (if they have multiple companies under a group for example).
Paid by Results
The paid by results pricing model is only really applicable to Pay Per Click projects because SEO has too many variables outside of a digital agencies control to make this a realistic payment method for anything other than PPC.
Any company who is promoting 'guaranteed position 1 results' is doing most likely two things.
1/ Not telling the truth
2/ Breaking Googles webmaster guidelines which can get your website penalised or worse, removed from Google's index. Getting back from this situation can be very difficult, time consuming and difficult and requires the services of a skilled seo agency
In the event this happens (a Google manual penalty) it can be very expensive and laborious to try and get it removed, not to mention the lingering damage that a previously penalised site can retain as time moves on (essentially a black mark against its name in Google hidden notes). We do offer a Google Penalty Recovery service if you are in this unfortunate situation.
SEO Credits
This is a newer type of pricing structure that involves a client purchasing an amount of monthly credits that can be redeemed against a 'menu' of digital marketing activities on an ongoing basis. This gives the client a degree of flexibility in how much they spend each month but it can be problematic in allowing an agency to create a flowing and strategic campaign.
Any SEO campaign should be well planned as there are so many different areas to address in even medium competition markets in current times.
Having effectively a pay as you go approach means an agency can only plan one month at a time and if you don't have the credits, they may not be able to undertake what they consider to be the most important issues.
Do all SEO companies charge upfront for their services?
It is usual for any professional SEO company to charge upfront for any work undertaken. For example, if you have a monthly SEO package, you will be invoiced prior to the work being undertaken and usually an amount will be requested for expenses; for example press release services, any design work required, software or plugins related to website development work and so on.
Likewise for web design projects (in a full service agency like SEO Leaders for example) you will be required to pay an amount upfront prior to starting the project, usually 50%, then another 25% (approx.) at a predetermined second stage, then the remainder and any requested extras on completion of the site.
Want to send your Website to the top of Google?
Which type of SEO company should I use? Here's the Pros and Cons
Not all SEO companies are equal and very often the size of the company will strongly influence how their pricing structure is determined.
The Freelancer
This is at the cheaper end of the price range for seo. Normally a freelancer will work on multiple small projects doing everything themselves in the aim of providing a 'full service'. Good freelance SEO's usually become successful agency owners so this route has it's caveats but can work well for small local companies seeking to be visible in local search results. This is clearly budget friendly for a small business with rates starting at £35 and upwards for even the cheapest semi competent freelancer. Though freelancer seo rates are often lower unless you can measure their work output and get detailed reports this can be a costly route to take for little benefit.
Freelancer SEO pricing
Pricing : Usually a freelancer seo hourly rate starting from £35 per hour or lower cost monthly packages from around 10 hours or £350 per month.
Advantages: Perfect for smaller companies or businesses with a tight budget who want to take their first digital steps. A good freelancer can usually get the basics in place and begin a digital marketing campaign for you. It also gives the business owner direct contact with the person doing the work which can be a plus point.
Disadvantages: The old adage 'buy cheap buy twice' is very much applicable to SEO services and digital marketing. If things are done wrong, particularly using nefarious means to try and inflate short term results; untold damage can be done to a companies digital presence, that can be far more expensive to undo than having it done right in the first place. In many cases now it is impossible to recover websites or brands that have had black hat seo work done on them by someone with no accountability or thought for the businesses future.
Low spend of £350 per month doesn't buy enough skills, resources or time to deliver great results, so don't expect a miracle.
Inevitably a freelancer will not be able to afford the multiple professional cloud based and software SEO packages that a proper agency will be able to fund (some of these can run upwards of £1500 a month!), this is a significant disadvantage before the freelancer even starts. Additionally, a freelancer does not have any accountability (eg/ a guy or girl in a bedroom or home office won't have insurance or a business reputation to protect) and this can mean major problems if things go sour in the working relationship.
Lastly, a single person cannot hope to cover all the bases that a full digital marketing campaign needs to be involved in; hence their suitability for small business, small goals work.
The Small SEO Agency
A small SEO agency would usually consist of between 2 and 10 individuals including support staff. Generally they will handle multiple smaller SME campaigns and by definition will be aiming at a small amount of keywords within an SEO campaign. A good quality small seo agency will also be hot on addressing technical on page SEO issues, undertake some low level link building and the occasional small content article depending on time available and working efficiency.
Small SEO Agency Pricing
Pricing: Usually an hourly rate starting from £50 per hour or monthly retainer packages ranging from £500-£2000 on average.
Advantages: Due to size constraints a small seo agency is usually a specialist agency who only focus on SEO and don't really utilise other marketing channels. They will be a small team with ideally a sharp focus on what they can do and what they can't do. They will typically be fast in responding to client needs and have a shared pool of knowledge and skills that will be utilised within projects.
Disadvantages: Being a single channel agency (SEO only) they don't have the broader knowledge of how the different digital channels integrate and benefit each other. There is without doubt a few competent agencies at this level (I know a few of them!) it is usually the price band that delivers low value for money because client expectations and project outcomes are very seldom aligned.
The Mid Size SEO agency
Many mid sized agencies offer a multi channel approach to their digital marketing and will have teams covering different disciplines of search marketing.
There is a larger investment in terms of training and software or cloud based tools, which as a result means the level of knowledge and insights from this will be significantly more when companies to the average smaller agency or freelancer (certainly against a freelancer who is outpriced for many critical tools right from the outset).
Very strategic in their project planning while remaining flexible in their pricing and approach, would be a key facet of a good mid size agency.
Medium Size SEO agency pricing
Pricing: Monthly retainers or contracts based on average day rate/hourly rates or spread over project cost. Extras are billed on top as hourly rate. Day rates from £500 per day with a minimum monthly spend of £2000 and upwards. Sometimes the medium size agency will do a project cost pricing plus extras.
Advantages: A mid size agency will again have a larger team and usually different team specialities. This bring a cohesive complete digital marketing solution that is needed to take on bigger brand projects or highly competitive industries. They have more professional tools at their disposal, more complexity in the information they can collect and analyse and are more strategic in their approach to a project, it's variables and deliverables and outcomes. Measuring the success of a mid size SEO agency project is done as regards the increase in brand value, awareness and return on investment over and above purely keyword based rankings.
Disadvantages: Having a larger team will usually mean that not all people on the team are equally qualified or experienced. There will inevitably be some inexperienced or trainee staff on the project and you are reliant on the agencies more senior staff to monitor and manage these staff effectively to ensure your project is safe from any potential mistakes.
Also you will be paying more than you would for a smaller agency as the mid size agency will have larger premises, more overheads and more staff to pay.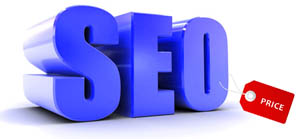 The Large SEO Agency
 A very strategic and segmented approach that puts the client at the centre of everything. Generally large agencies will be used to working with Blue Chips and other demanding medium sized and large companies or PLC's , that demand the maximum possible resources and are not too concerned about the cost. Winning at all costs is a fundamental strategic outcome for large SEO agencies if they wish to be successful. The competition is hot and the marketplace fierce (yes, the small and medium agencies are competing in the same arena too, just usually with slightly smaller brands).
Using the latest and greatest cutting edge tools, software and usually with very posh 'creative' style offices you would expect a large agency to be using all manner of audience profiling, heavyweight content marketing, big social marketing teams and connections (using the likes of socialchain.com),  user needs analysis, all manner of UX professionals, a solid web development team, Organic Search staff, Google specialists (analytics, Google Ads, local search etc) and more.
The Large SEO agency will live by Key Performance Indicators and that is how they will measure your projects success along with Return on Investment.
Large SEO Agency Pricing
Pricing: Monthly retainer or monthly contract pricing (plus extras) or a fixed project cost in some instances.
Price range: Starting at £10,000 month and upwards or on a project cost basis (both plus extras)
Advantages: Often attract the top talent in terms of developers, managers, data science experts, marketers and creatives and experiences and portfolio are very high among more senior staff. The Large SEO agency has a client base that will make smaller agencies very jealous; usually because they have built up a reputation for delivering results and have contacts in all the right places (certainly to reach the status of large agency)
Disadvantages: Very expensive which rules out a lot of companies being their clients, but then they don't want the 'smaller fish' as their USP comes from being top tier, top price.
Do these gargantuan agencies deliver value above that which a smaller seo agency can provide? It depends on the project but in many cases, it is unlikely to be the case. With a big budget to work with a very sharp small/medium size agency can white label work out to their contact's in the industry to cover bases they can't cover fully in house.  The top talent pool isn't by any means all at the big agencies; in fact, some of them left to setup their own agencies!
What decides the cost of SEO?
How exactly does an SEO company or digital marketing agency come up with their pricing model? What goes into the pricing proposal they send you?
SEO is a very confusing and technical industry that gets more complex almost by the month with hundreds of different factors at play. For those uninitiated with digital marketing it can be hard to discern what they actually need and what they will be getting.
Putting a proposal together for an agency is a skill set in itself, here are some of the factors to be aware of when you are thinking of signing up for a seo analysis or a proposal.
Your companies current situation and goals
The actual cost of SEO is effectively a financial investment that improves your business from where you are, to where you want to be. The vast majority of initial or basic SEO proposals are an analysis of your current organic rankings, your web presence and website, your companies link profile, social media activity and status; and on a more local level , citations and local relevance. There is of course a myriad of other factors that need analysing, for example your budget is important to know, as is the industry or niche within which you operate. These two factors need to be aligned in terms of realistic achievable goals.
Analysing the competition vs available budget
For example; a finance company starting out with a 10 year old website and no social presence wanting to rank for high traffic national finance terms would require a big budget, whereas a local tradesman with a website that ranked on page 2 for some relevant local searches but wanted to make to actually being seen on page 1, would require a smaller budget.
Additionally, the highly competitive markets will require a big budget over a longer durations vs low competition markets needing a lower budget over potentially a shorter time period.
Be under no illusion though; a proper SEO campaign is not something that is ever really 'finished'. Granted, the main bulk of the work may be done over the first 6 – 12 months but websites and SEO strategies constantly need attention and improving with ongoing work to be effective in competitive marketplaces (and even in less competitive ones.). At the end of the day, if the competition are improving their site and digital profile all the time, you need to be doing the same to not get left behind.
Your companies needs
How much your SEO costs really depends on your needs. Some companies are not wanting a long term contract to have their SEO done by a professional agency. Quite often, here at SEO Leaders we get asked to use our specialist skills in certain areas of SEO, for example a backlink cleanup / backlink detox or negative seo repair service; comprehensive SEO audits; or the use of our awesome Google penalty recovery service.
Large companies very often have an in house SEO department, particularly online based big businesses. Very often this type of company may seek help from the top tier seo agencies for help with specific areas of their work. For example they may want help in onpage technical SEO from people who do that day in day out (we do!) where as smaller companies are generally looking for an all in one SEO solution as it's cheaper to outsource than to pay staff salaries. Particularly when you need such a talent and knowledge base to offer a comprehensively effective service like some of the best mid size agencies. We are biased but we would certainly say that SEO Leaders fit's into that category without a doubt!
How fast do you need the work?
 It's not only what work you need doing that affects the price, but how urgently you need it doing. Most successful agencies will have their talented teams timeslots filled for months ahead, often well over 6 months ahead. If a project is 'please drop everything and help us' urgent, this will naturally be reflected in the price.
SEO Account Manager?
 In the big SEO agencies there is normally an account manager hierarchy and the cost of the project will increase or decrease depending on the credentials and experience of the account manager you want to manage your project. This is reasonable; after all, you wouldn't expect to pay a junior barrister the same as a 25 year experienced QC to represent you in court, would you?
Book your FREE PPC or SEO info call now!
Ready to take your company profits to the moon? Book a call with us now about our Organic SEO and PPC Services!
Things to be wary of when getting SEO work done.
Too good to be true? Cheap, fast, good
 This old saying is very much applicable to SEO. There are no shortcuts that will work long term and SEO is nearly always a long term game. We talk about results in weeks and months, rather than days for many areas; particularly high competition ones and ecommerce SEO in busy markets.
As a result, cheap SEO is not going to be good SEO. Buy cheap buy twice? If only it was that simple. Picking a sub par bargain basement 'SEO company' could land you with an algorithmic penalty or a manual penalty, and this can have long term detrimental effects on your site, particularly manual penalties since you will likely be removed from the google index!
As a result, undoing bad or cheap SEO can be very time consuming indeed, and often far outweighs the cost of having things done by a professional agency in the first place.
There are no guarantees in the SEO industry
Anyone that is giving guarantees that they will rank you 'guaranteed number one in Google' is not being honest with you (or has no idea what they are talking about) and should be avoided at all costs.
 There isn't a static number one spot any more, or very rarely. Even the most established sites can get uprooted from their long term P1 spot on a regular basis, and they will proceed to jiggle about up and down the SERPs where they may eventually settle back into a top 3 place, depending on the reason for the upheaval.
The same thing applies to promising speedy results. Unless a blatant onsite technical error (or errors) is the root cause of a ranking issue, fast results are not a likely scenario in the current digital industry and fast and long term results are most definitely not going to happen together.
Its not all about price!
 Cheap SEO is almost universally bad SEO. There are no shortcuts in the modern SEO industry, and where there are shortcuts, they very rarely provide longevity and can in fact cause your site to be penalised and banished to the dark areas of cyber space that will ensure it is never found and certainly doesn't add value to your business!
What you will often find is that people offering cheap SEO will be outsourcing it to freelancers from abroad, who have no idea what they are doing and are usually involved in archaic spammy practices from years ago (that don't really work now either), designed to give a quick boost to rankings before google algorithms catch up and a long term slide or penalty is received. The best case scenario is that your money will have been wasted and no perceivable change will be seen with your online properties.
Making that decision
Pricing up for SEO projects can be very complicated and it only fair that you can ask the agency what they are planning to do with your purchased time.
Any good agency will be able to give you a rundown of what time is allocated to where; the depth this will go to depends on the scale of the project and your budget. Don't forget though, you do need to actually let your chosen agency get on with what your paying them for, rather than using your paid for time in explaining what they are doing with your paid for time!!
Just as there are bad SEO agencies, there can also be bad SEO customers!!
How to be a good SEO customer!
 In the same way that there are bad agencies out there, it is true to say that , from an agency standpoint, there are bad customer's out there too.
Here are some key points to consider to ensure you are a 'good customer' which will mean you get the best bang per buck from an SEO project.
A good SEO agency want's to be working on your project, not chasing you up to supply logins or other vital information. Generally, an agency should provide a sheet that you complete with all the login information at the start of the project, but if you change things without notifying them, this can impact on their ability to do the work.
For website design uk; Have a clear project scope produced and don't deviate from it. Particularly things like 'could you just' can cause havoc to a web development project and could end up costing you a lot more than you bargained for. While most flexible agencies will of course accommodate changes, timing them is important as is realising that extra work will cost extra money.
Don't micro manage. A good agency will have told you clearly before what the work scope is that your money buys. They will have told you their reporting level on 'x size' projects. So if the reports are sent out bi-monthly, then trust them to do just that. Remember, if you are bugging the agency you are stopping them doing your (or anyone else's) work and it will end up souring the working relationship and potentially costing you money as it will be deducted off your project hours in many instances.
'but it seems such a lot of money'?! Not really, when a plumber or electrician is charging £40 or £50 per hour, the value for money and Return on Investment that a highly skilled and qualified SEO agency can bring to bear is very cheap.
Do what you say – If you have agreed to provide for example 10 content articles to go on a new website, then be sure to stick to the agreed delivery date and provide the required (pre agreed) quality of content. Most companies will let the agency handle content provision, even if the industry is not their speciality because it rarely works well when the client provides it; unless they have professional writers in their employment.
Be patient. SEO is a long term game, particularly so in recent times. Results are measured over months, not weeks. Do not be unrealistic in your expectations. Any good agency will tell you this before you commence a project. Also understand that SEO isn't really a one off service if you want to see good long term results. Google and the other search engines are constantly changing, as are web standards and hardware devices (mobile and desktop). To keep riding this wave it is pretty much a dead cert that you will need to focus on efforts over a significant time period regardless of which agency is doing the work.