Join our Google Ads agency and blast your ROI through the roof!






Get Your Free Google Ads Audit NOW and Join a Quality Google Ads Agency!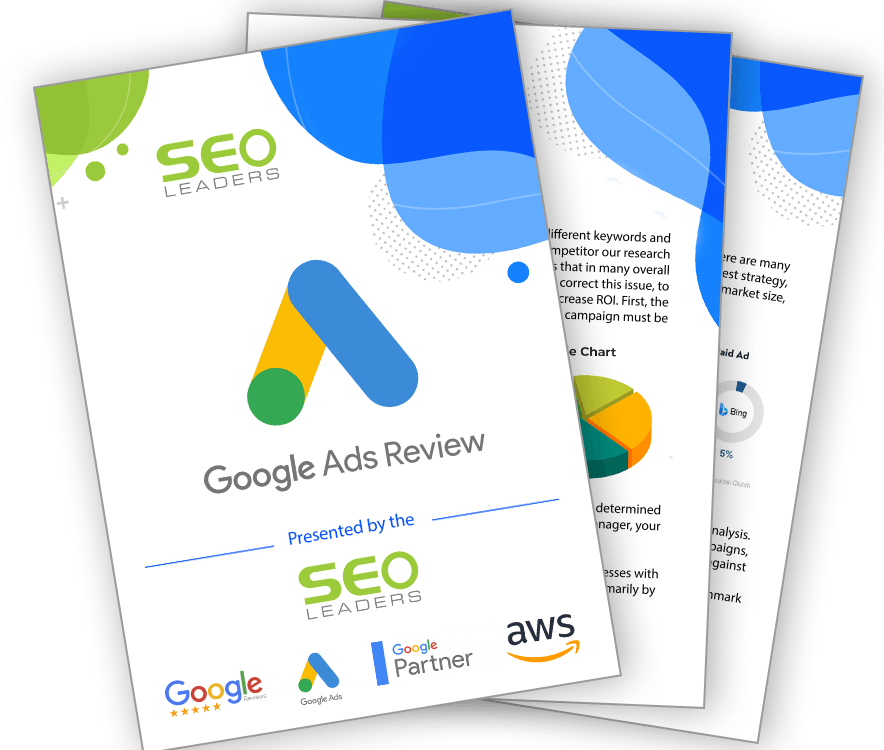 Our Google Ads Audits  give you actionable insights on how to improve your Google Ads. Because we are a very competent Google Ads Agency with extensive experience, our detailed reports cover a wide range of areas including:
So, what's the hold up? Get your PPC audit now for free!
Do You Want a Free PPC Ads Review From A Top UK Google Ads Agency?
Get Specialist Help From our Trusted Team of Certified Google Ads Experts!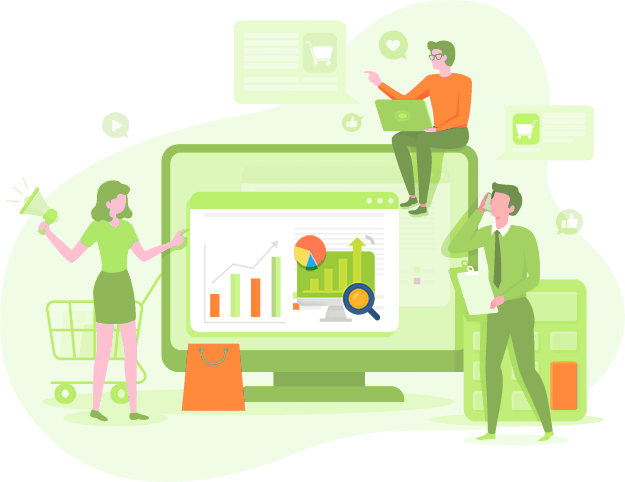 Do you require a bespoke and battle tested service from a Google Ads agency with years of experience? Here at SEO Leaders, we understand more than most just how critical your Google Ads can be to the success and growth of your business online. As a Google Ads expert agency we can testify that a deep creative and in-depth analytical analysis play an integral part in how you build a successful marketing campaign.
Be it Google Shopping Ads, Google Search Ads,  a full SEO Audit or a comprehensive Google Ads review, given our past and current successes, our team of Google Ads experts know exactly what needs doing to deliver the results you are seeking. This level of expertise and subject area knowledge is to be expected when working with a Google Ads agency like SEO Leaders. Additionally, you will be assigned to a certified Google Ads account manager whose primary role is to deliver you stellar results on your preferred Google platform.
Get a FREE PPC Audit Here!
Why Trust SEO Leaders? An Experienced Results Focused Google Ads Agency!
SEO Leaders not only specialise in Google Ads, but we also specialise in building campaigns that perfectly align with your business goals.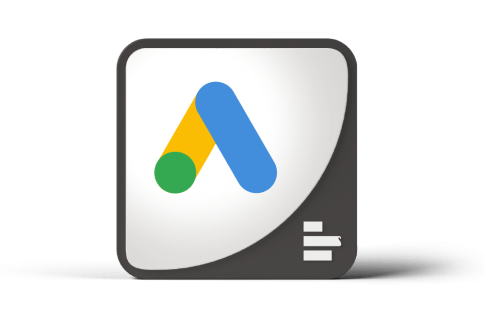 So, why work with the SEO Leaders, one of the top Google Ads agencies in the country? Good question! Here are some of the key benefits of working with our team of PPC experts, from help with CSS Ads to Remarketing Google Ads and more.

Grow Your Business, ROI and Brand
Here at SEO Leaders, we understand the vital part PPC, data and creativity plays in any successful campaign on any Google platform, that's why we assign you your very own Ad Manager who has extensive cutting edge PPC and marketing experience.

To Work With a top Google Ads Agency
Advertising on Google can be a superb growth strategy for your business, whether that is generating sales leads for your company or improving your ranking on Google Shopping and selling loads more products through your online shop. Here at SEO Leaders, we are highly experienced at structuring and delivering the best Google Ads campaigns possible.

By working with one of the top Google Ads agencies in the country, we can guarantee to serve your ads to your target demographic on your chosen Google platforms. To add to that, we always strive boost your ROI and your brand image at the same time.
Use A Google Ads Agency that GOES THE EXTRA MILE!
Book Your Free PPC Ads Review With The Best Google Ads Agency in the UK!

Just give SEO Leaders secure access to
your Google Ads account (we will
show you how)

SEO Leaders will review your Ads account,
and determine where we can improve your
ROI

We will do a Google Meet
and discuss what we found
and create a plan to boost
your PPC Ad Performance.
Boost Your Business with a Top Google Ads Agency
Your output on Google is a vital facet of any marketing strategy, which is to be expected of the world's biggest search engine. It just so happens we are Google experts!
SEO Leaders consists of a team of talented, certified, specialist individuals who can help with your Google Ads. We also take pride in how we are with you on every step of your growth journey, constantly managing your Google Ads Accounts.
Given the opportunity to work with fanatical Google Ads specialists, why would you pass on this opportunity to work with the best Google Ads agency in the business?
Do the Sensible Thing, Book Your Free Google Ads Agency Review Now For Your Business!
What Will Your Google Ads Agency Do Then?
Choose The Best Google Ads Agency in the UK & Book Your Brands's Free PPC Ads Review
Don't Miss This Amazing Opportunity To Boost Your Brands' Sales With Our 100% Free SEO Leaders Google Ads Audit
Take the guesswork out of building your business online and let a leading Google Ads agency show you for FREE how you can boost sales and increase brand awareness by investing in a specialist Google Ads audit.
We are happy to answer any questions you may have so please drop us a line or a live chat request.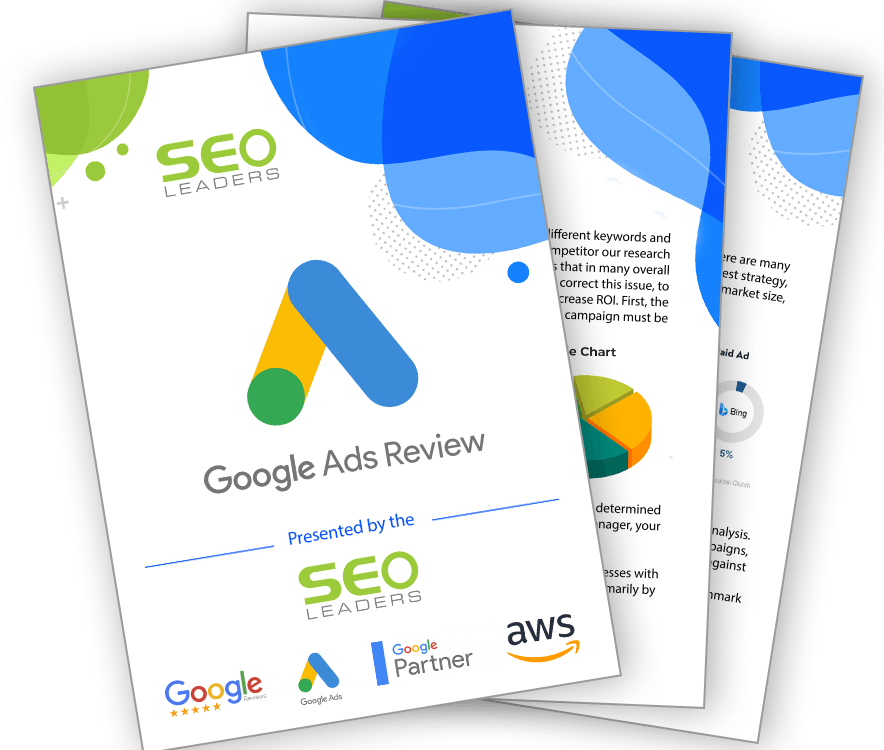 What our Clients say about us
After using several other SEO agencies without getting the results we were expecting we were more than impressed with seo leaders professionalism and work ethic. They did what they said they would do, on time and with great reporting. The results to date have been outstanding and our new incoming leads have kept the factory busy during this year when we would have had a big downturn without their work, Needless to say we are continuing the relationship and are happy to recommend their services.
Very pleased with SEO leaders Google Ads management. They have increased our ROI by 40% on adspend. We are increasing the budget now 3 months in as they have proved they can walk the walk. Thanks guys, John G
We were a bit nervous about getting our v1x opencart site upgraded as we have had trouble with past developers breaking the site but SEO Leaders were referred to us by friends who have used them and they did an A1 job. Full new site theme build in our company design (they made the design) and all the bells and whistles. Since the work was all done our sales have increased by 200% and growing. We would fully recommend this company for any ecommerce opencart work.
This SEO agency have been first class from the first time I phoned and spoke to Andy last year. Endless questions and concerns were answered patiently and knowledgeably (after several bad experiences with seo companies I wanted to be sure) and the guys redid my ecommerce site in the latest Opencart (a complex migration from an old version) and optimised the entire category structure and all product pages etc. This was no small undertaking as we sell over 1000 unique skus. They also setup a new dedicated server for us, https2, varnish cache , SSL and more. Fast forward 12 months and our business growth has been stellar and our rankings continue to rise (we have 300% more traffic comparing year to year )! Highly recommended and we continue to work with the experts at this company. thanks guys – Danny B
We have used Seo leaders since mid 2017 to help us launch some new products to market and give our digital marketing some direction. This inluded a revamp of our current old school site and new site in it's place, some facebook advertising and of course SEO services that have been equally beneficial. Only good things to say about the work we have done together, although my competitors may not agree!!
When we contacted this company we were at a bit of a low ebb as a company, having hit a brick wall in terms of growth and not really knowing what our future held. As a large engineering company we weren't sure if we needed good seo and a new web presence. Andy and the talented folks at SEO Leaders assured us we did, then came up with a strategy and plan to help us forward. I am very pleased to say we have not only acheived what I hoped but a heck of a lot else besides, and a large part of this is down to this company. They are now an integral part of our marketing operations.